Jacqui Sutton with the Frontier Jazz String Trio: Jazz and Bluegrass Swing Together
March 11, 2016 @ 7:30 pm

-

10:00 pm

|

$20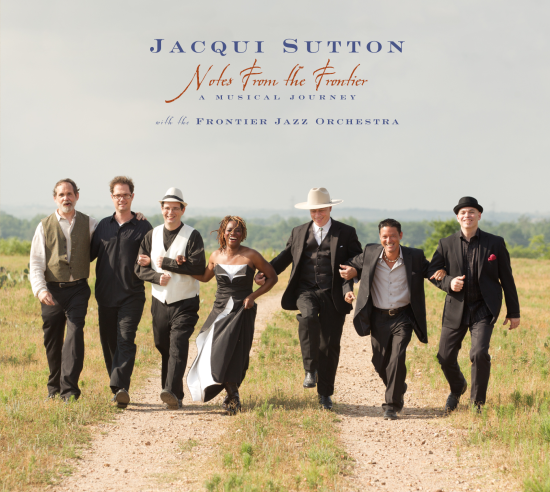 Imagine if Billie Holiday, Dolly Parton and Aaron Copland came together to create music for a night. This would be the sound of Jacqui Sutton described by music/arts critic C. Michael Bailey as "where jazz meets the American frontier." Drawing on over 20 years of musical and stage experience, Jacqui interweaves jazz and bluegrass with orchestral, pop and Americana influences. In her ears, the banjo, mandolin and fiddle continually intermingled with jazz, eventually coalescing into her distinctive frontier jazz sound. She has recently been featured in Chris Becker's Freedom of Expression: Interviews with Women in Jazz (November 2015), a book discussing the contributions made by women in the jazz world.
*This performance is proudly sponsored by Ifshin Violins.
Featuring:
Jacqui Sutton – vocals
Paul Chester – banjo, guitar
Anthony Sapp – bass
Max Dyer – cello

Follow Jacqui on Facebook.
Learn more about "frontier jazz" here and preview the music here.

"The latest one by Jacqui Sutton, vocalist extraordinaire, is a kind of giant leap forward into a realm of creative Americana. Notes from the Frontier (Toy Blue Typewriter 002) brings together Jacqui's very fully enacted vocals with the unusual instrumentation and sonic mix of her Frontier Jazz Orchestra—including cello, banjo, electric bass, trumpet, trombone, percussion, piano, and so forth. … It's a generally excellent selection of surprises that straddle jazz, roots, country and all kinds of American elements juxtaposed with rather extraordinary arrangements. And a vocal performance by Jacqui that does the same with the vocals that the arrangements do to the instrumental backdrop—she combines ways of singing that extend our heritage and make it very new. It's the opposite of a ho-hum standards "jazz vocalist" release. It's vivid, exciting and very innovative."
– G. Edwards, Grego Applegate Edwards
---
Admission: $20. Doors at 7:00pm. Show at 7:30pm. All ages welcome.
Tickets will not be sold in advance for this event. Please arrive at the Red Poppy when doors open to purchase tickets. No one will be turned away for lack of funds.
Join the conversation at the Poppy – volunteer with us! Click here.